Below I list some recent bridal dress designs & cus­tomer sub­mit­ted photos.
Notes about Ana­gras­sia Bridal Dresses:
~ Please read WINTER 2015 FLOWER GIRL post to learn more about the dresses.
~ Some of the more expen­sive lace leo­tards are not listed on Etsy. (They will be listed on the Ana­gras­sia web­site later this summer.)
If you want the cur­rent lace & dress options, please email me at marygrace@anagrassia.com. I will send you a Pay­pal invoice when you're ready to order!
~ Please read FAQ's on the new Ana­gras­sia web­site homepage
~ See other flower girl dress posts here: Post 1, Post 2, Post 3, Post 4, and Post 5
~My flower girl dresses are leo­tards + very poofy tulle skirts. (They are basi­cally mini ball gown dresses.) The skirts have 13–15 lay­ers of tulle and take a large amount of time and mate­ri­als to make. (They are not the skirts that have tulle tied around an elas­tic waist­band.) Skirt prices vary depend­ing on the length of the skirt.
~ New white options com­ing VERY soon!
~Con­tact me for cus­tom bridal work.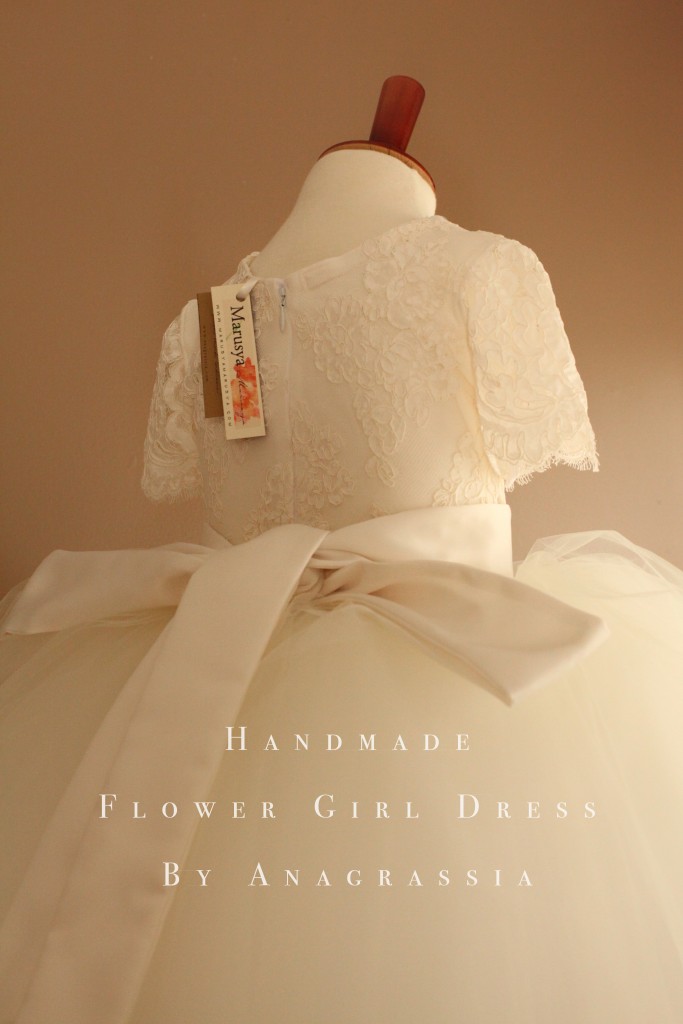 _________________________